Pumping Test, In-house Design and Consultancy
WJ provides expert advice on geotechnical, geochemical and hydrogeological issues.
WJ undertakes pumping tests, computer modelling and calculations to design dewatering and groundwater remediation systems. WJ is able to provide a range of consultancy services including:
Pumping test design, operation and interpretation (including the use of Aquifer Win32);
Thermal Response Tests (TRT)
2D and 3D Computer modelling of groundwater and settlement (e.g. MODFLOW, SEEP/W, SIGMA/W);
Assessment of site investigation data;
Investigation of settlement risks;
Supply of borehole CCTC surveys;
Development of groundwater control strategies.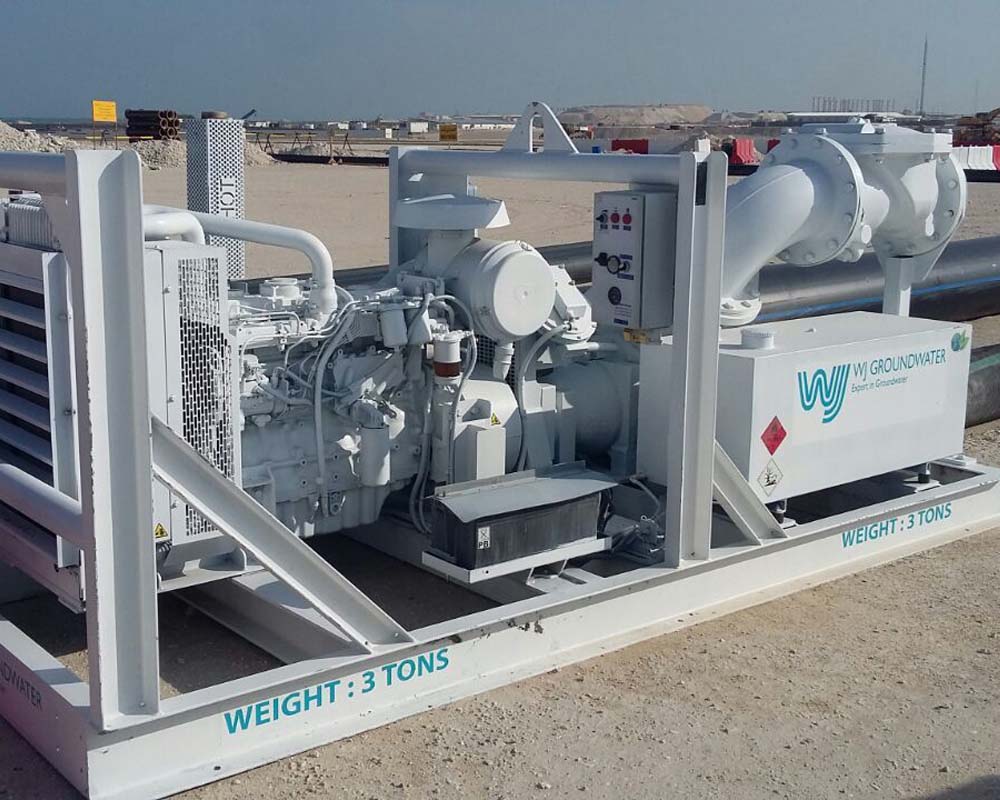 Pump rental for Pump Testing
Part of the WJ Group, WJ Middle East provides pump rental services for a wide range of pumping test applications throughout the Middle East and Overseas. WJ specialise in turnkey rental solutions with a complete design, installation, operation and maintenance service.
Call WJ Middle East on
+971 4 885 5254

WJ Middle East Projects
We deliver an outstanding service to clients of all size, from simple residential dewatering to large-scale national projects.
Pumping Test, In-House Design and Consultancy