Sewage & Stormwater Overpumping
WJ Middle East are a leading supplier for sewage and stormwater bypass and over pumping systems in the Middle East.
With the increase in developed utility networks across the region, it has become important for municipal bodies and contractors to conduct regular maintenance works without major disruptions to the existing network. Our temporary over pumping and bypass solutions ensure uninterrupted flow through the main network at the time of maintenance.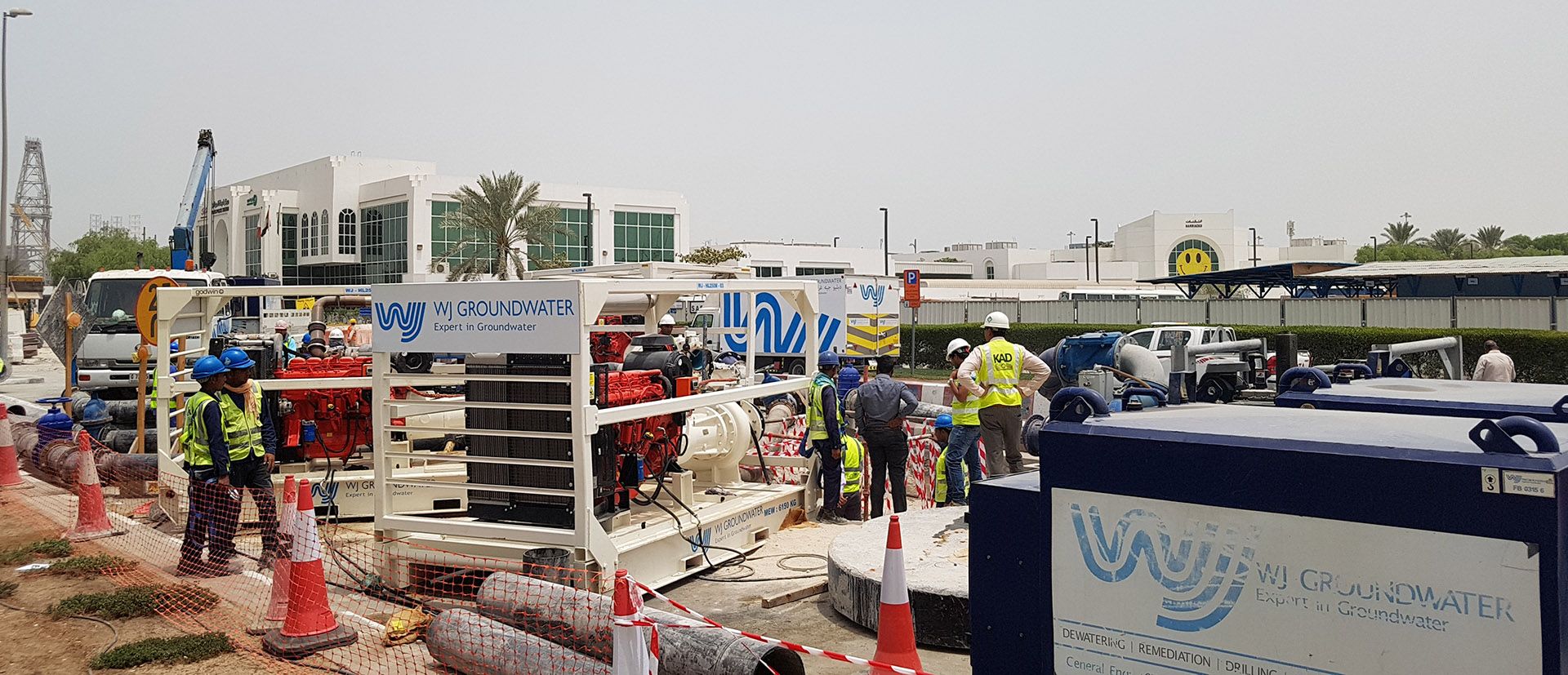 What is Sewage Overpumping?
Over pumping or bypass pumping is typically required when an existing sewage or storm water network needs to be upgraded. As the existing systems are live and it is often not possible to simply turn them off as the population keep producing effluent, a temporary overpumping alternative must be found. It is common in Cities such as Dubai and Abu Dhabi where the population and strain on the sewage and storm water network is ever growing, for pipes, pumping stations and manholes to be upgraded. During the maintenance works surface pumps will be used to pump water or effluent from a manhole located upstream of where the upgrade is required, pump it along the ground through HDPE pipework, and back into another manhole located downstream of the works. This will divert the flow allowing the works to be completed safely.
To provide a dry working condition, mechanical or inflatable packers and plugs can be inserted downstream from the temporary overpumping system and upstream of the proposed works to stop flow of fluid towards the worksite. To install a packer or plug, first the incoming flow should be controlled or reduced and undertaken in co-ordination with local authorities such as DEWA and RTA in Dubai, and ADSSC and ADWEA in Abu Dhabi. Installation of packers and plugs requires specialist technicians to enter confined spaces in manholes and potentially hazardous working condition
It is common for flows to vary throughout the day depending on the load on the sewage or stormwater system. When designing a temporary over pumping system it is good practice to undertake inspections prior to commencing the works to estimate the peak and low flows. Particularly when pumping sewage it is very important to ensure that sufficient standby pumping capacity is provided, and therefore it is common for systems to have 100% standby capacity. During maintenance and in the event of mechanical failure or rags and debris blocking up suction lines on pumps, this is where full time supervision, alarms and standby pumps allows for safe and confident operation
Once the repairs or upgrade of the sewage and storm water system is complete, the inflatable packers or plugs can be removed, and then the temporary overpumping system can be demobilized.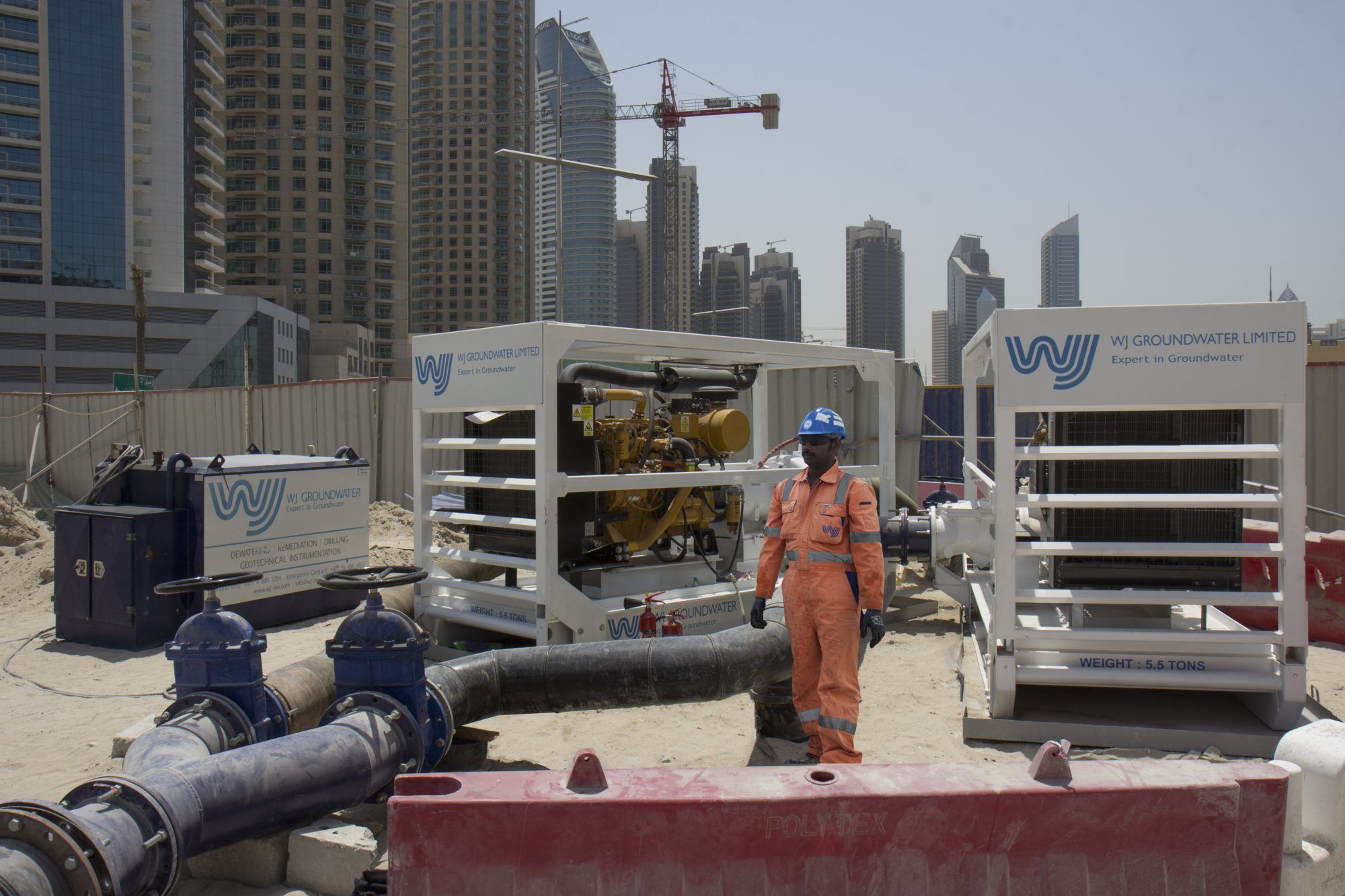 Why use WJ?
WJ can carry out complete temporary installation and operation providing total solution. WJ maintains a large fleet of surface mounted high flow diesel pumps with large solids handling capacity of 30mm to 120mm. When surface mount is not an option, we can also achieve similar pumping capacity using our electric submersible drainage and sewage pumps. Many of the pumps that WJ operate also have large rag handling capacity to bring you the best in overpumping technology.
If you would like to just rent pumping equipment from us rather than WJ providing the complete solution, check out our PUMP RENTAL section.
When designing and proposing an overpumping system WJ will work closely with Authorities, Clients and Main Contractors, with a site visit, to estimate or further understand the following:
Minimum and maximum flow and associated times
Type of pumped medium (fresh water, salt water, raw sewage, treated effluent etc.)
Duration of works
Site constraints and geometry
Discharge and suction line routes
Diameter of manhole and pipelines (internal and opening size)
Required drawdown within manhole (key to calculate NPSH)
Plugging or packer requirements
Permits and NOCs required
Supervision and monitoring requirements
WJ aim to design, engineer, install and commission the optimal over pumping solution for effective bypass. Our Engineers can assist in calculating the peak flow, temporary piping connections, required pipe length and diameter, drawdown required to avoid flooding upstream manholes, discharge head losses and solid handling parameters.
In short, we will choose the best and cost-effective pumping system that is ideal for your site conditions.
Health and Safety
Health and Safety is key to ensure that operatives are kept safe, WJ use technicians that are trained and qualified to work in confined spaces. Appropriate PPE and safety equipment are used including gas alarms, safety barriers, and fall arrest systems that use harness and man winches to ensure safety of operatives.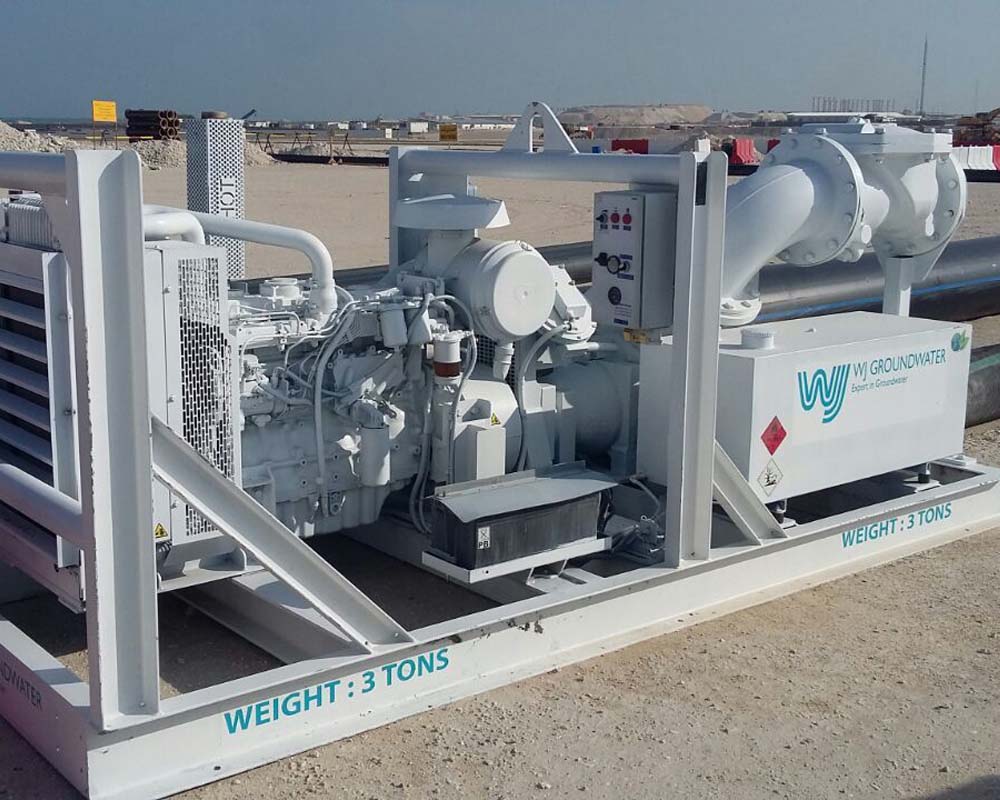 Pump rental for Sewage & Stormwater Overpumping
Part of the WJ Group, WJ Middle East provides pump rental services for a wide range of sewage & stormwater overpumping applications throughout the Middle East and Overseas. WJ specialise in turnkey rental solutions with a complete design, installation, operation and maintenance service.
Call WJ Middle East on
+971 4 885 5254

WJ Middle East Projects
We deliver an outstanding service to clients of all size, from simple residential dewatering to large-scale national projects.
Sewage & Stormwater Overpumping