Drilling Rigs
WJ has extensive experience of both installing boreholes for dewatering & groundwater control, pumping tests, water supply and ground-source energy projects and probing for tunnels, cross passages and shafts projects
WJ Middle East operate a substantial fleet of rotary, piling and water well drilling rigs. All our rigs are available with operator for drilling and probing works worldwide.
We have experience installing:
Probe holes
Monitoring wells & piezometers
Ejector wells
Deepwells
Inclinometer and geotechnical monitoring equipment
Anchors
Soldier piles or H-beam piles
Water wells
Geothermal wells
WJ have over 35 years of drilling experience working in basements, tunnels, shafts, on rail and metro projects, on landfill sites, airports and power stations, and specialise in drilling in confined spaces. We have gained an arsenal of drilling techniques including down the hole hammer DTH, lost bit drilling, using blow out preventers when drilling into artesian water pressures, auguring, tri-cone and rock bit, reversed circulation drilling, as well as open hole using polymers.
Many of our clients choose to use the WJ Group as unlike many competitors, WJ are self-sufficient and can drill all our own wells. All our rigs are maintained to the highest standards, have 3rd party certificates and are operated by experienced drillers.
To find out more about WJ drilling and probing rigs please check out our Rental section.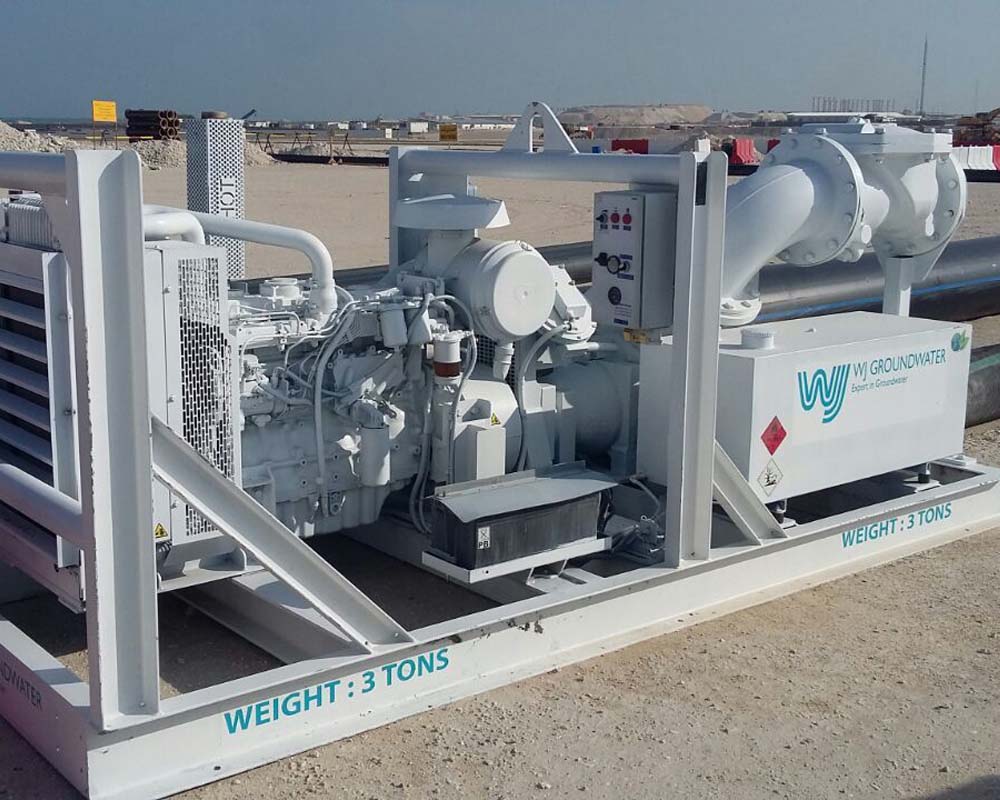 Equipment rental for Drilling and Probing
Part of the WJ Group, WJ Middle East provides equipment rental services for a wide range of drilling and probing applications throughout the Middle East and Overseas. WJ specialise in turnkey rental solutions with a complete design, installation, operation and maintenance service.
Call WJ Middle East on
+971 4 885 5254

WJ Middle East Projects
We deliver an outstanding service to clients of all size, from simple residential dewatering to large-scale national projects.
Drilling and Probing