Dewatering and groundwater control is often required during construction of underground metro and rail train station boxes, approach tunnels and cuttings, interchange stations, and pile caps for elevated sections of railway track and stations.
WJ Group are market leaders in providing dewatering services for new rail and metro projects including groundwater control on the extension, modification and repair of existing underground networks.
WJ can offer a wide range of solutions required to provide a dry and stable excavation, with experience working in confined areas and next to live railway lines. As metro and underground railway lines are often constructed within built up areas where access can be restricted, consideration for mobilising to site, care of neighbouring structures and services, and selection of appropriate plant, equipment and materials are a must. WJ are used to working in challenging conditions, and working closely with Main Contractors, Consultants and Clients to meet specifications and programmes.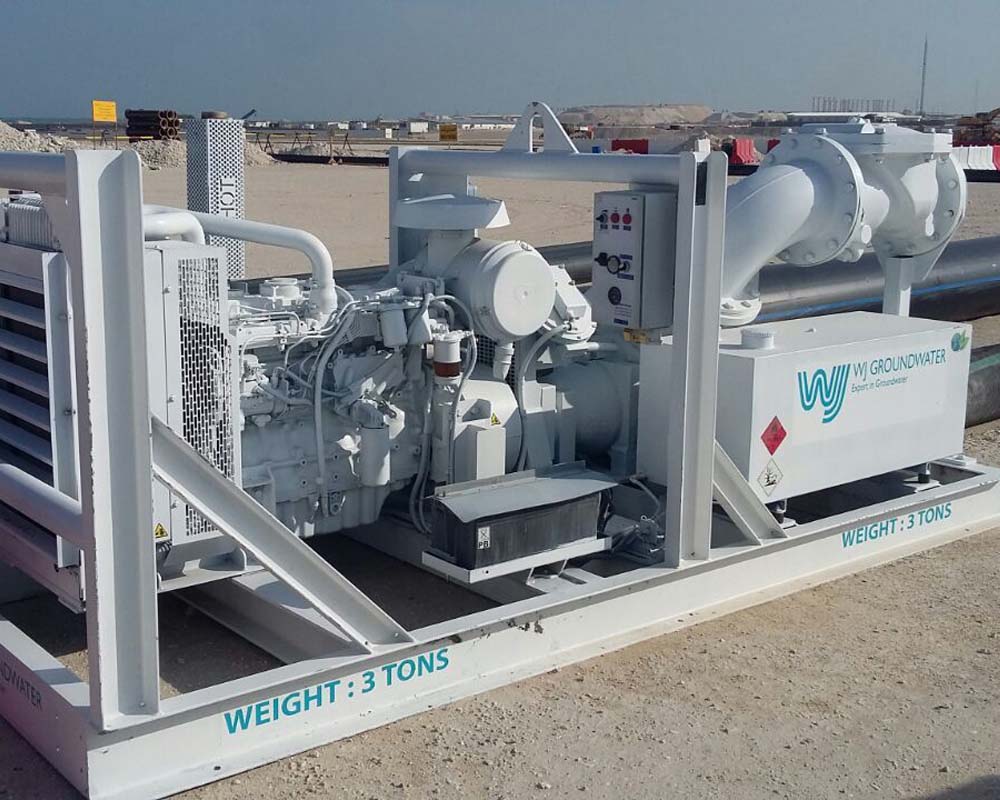 Pump rental for underground dewatering
Part of the WJ Group, WJ Middle East provides pump rental services for a wide range of underground dewatering applications throughout the Middle East and Overseas. WJ specialise in turnkey rental solutions with a complete design, installation, operation and maintenance service.
Call WJ Middle East on
+971 4 885 5254

WJ Middle East Projects
We deliver an outstanding service to clients of all size, from simple residential dewatering to large-scale national projects.
Underground Rail & Metro