Emergency Pumping Solutions
At WJ, we understand that when there is an emergency, our clients need to control the situation as fast as possible and in the most effective way.
By providing backup at unrivalled speed, our emergency response is one of the best in the industry as we provide 24×7 support, 365 days of the year.
We have established ourselves as the most comprehensive emergency pumping response team in the region with resources dedicated solely to emergency response.
Whether you need small 6" diesel pumps, electrical sump pumps, or large diameter high capacity 24" surface pumps, contact us today to find out what we can offer. All our pumps, fittings and fixtures are available for rent. Check out our Pump Rental section for more information.
At WJ we work hard to minimize the risks, delays and unexpected costs faced by our customers due to flooding and water logging. Our service and operations teams are on call around the clock to assist as soon an emergency arises. With our growing fleet of dewatering pumps and highly trained and knowledgeable staff we have the resources to tackle any flooding situation that occurs.
Many of our clients choose to use WJ Middle East as unlike many competitors, WJ are self-sufficient and can drill all our own wells. All our rigs are maintained to the highest standards, have 3rd party certificates and are operated by experienced drillers.
Contact us today to find out how we can assist you with your Emergency Pumping.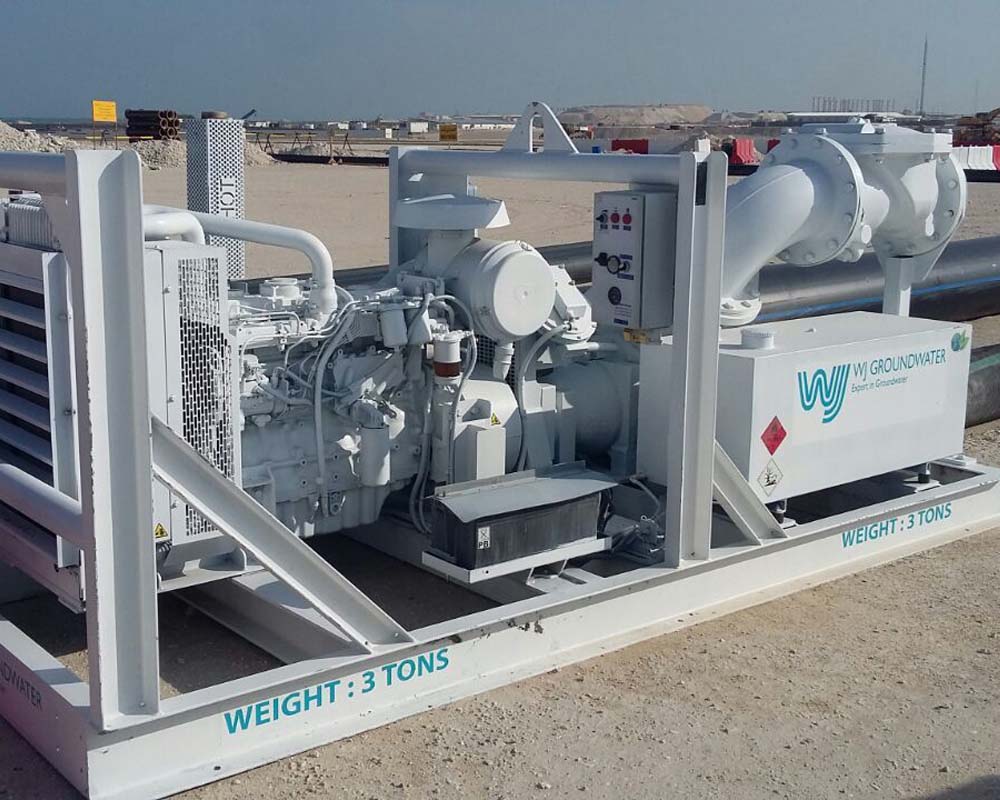 Pump rental for Emergency Pumping
Part of the WJ Group, WJ Middle East provides pump rental services for a wide range of emergency pumping applications throughout the Middle East and Overseas. WJ specialise in turnkey rental solutions with a complete design, installation, operation and maintenance service.
Call WJ Middle East on
+971 4 885 5254

WJ Middle East Projects
We deliver an outstanding service to clients of all size, from simple residential dewatering to large-scale national projects.
Emergency Pumping Solutions