Dewatering
WJ Middle East provides a wide range of services to meet all your groundwater needs.
WJ Middle East leads the field in design, installation and maintenance of dewatering systems for construction sites of all sizes and depths. We design, install and operate four primary types of dewatering systems: deepwell systems, wellpoints systems, sump pump systems, and ejector well systems.
Benefits of dewatering
It is no secret that groundwater can pose one of the largest risks to a construction project. WJ not only aims to help our clients understand and manage these risks, but also provide competitive and practical dewatering solutions which:
Provide a 'dry' excavation
Improve excavation stability
Pump water free of silts and sands
Reduce temporary shoring measures
Reduce environmental impacts
Improve safety for your work force
Reduce project costs and programme time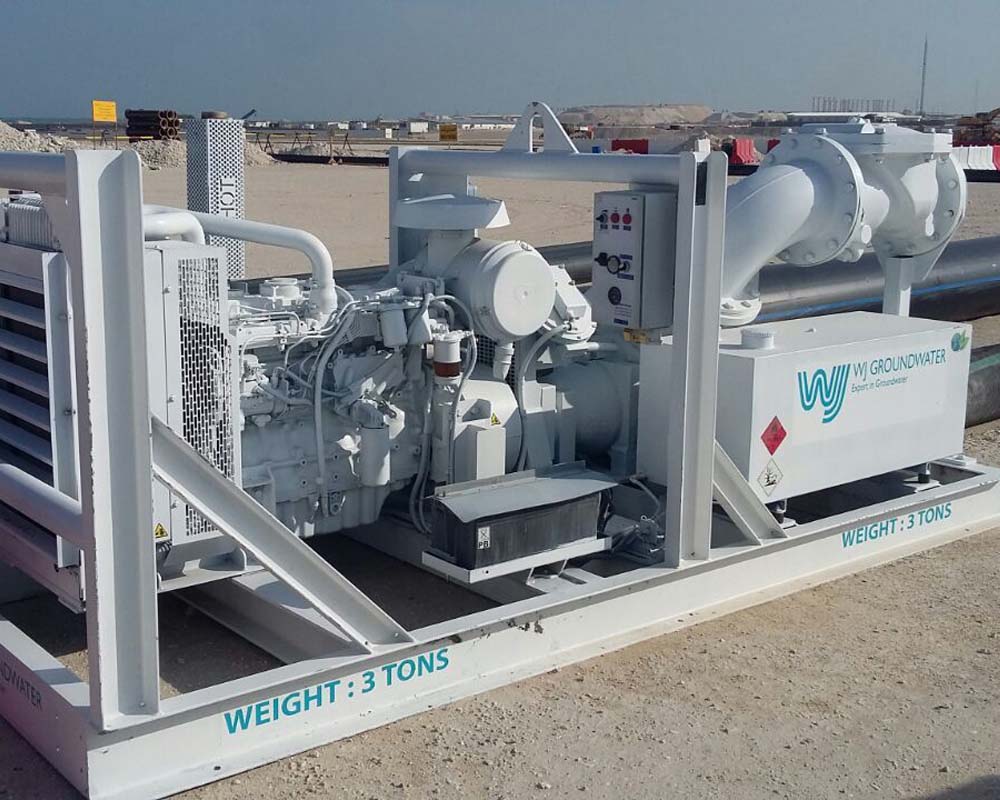 Equipment rental for Dewatering
Part of the WJ Group, WJ Middle East provides equipment rental services for a wide range of dewatering applications throughout the Middle East and Overseas. WJ specialise in turnkey rental solutions with a complete design, installation, operation and maintenance service.
Call WJ Middle East on
+971 4 885 5254

WJ Middle East Projects
We deliver an outstanding service to clients of all size, from simple residential dewatering to large-scale national projects.
Dewatering