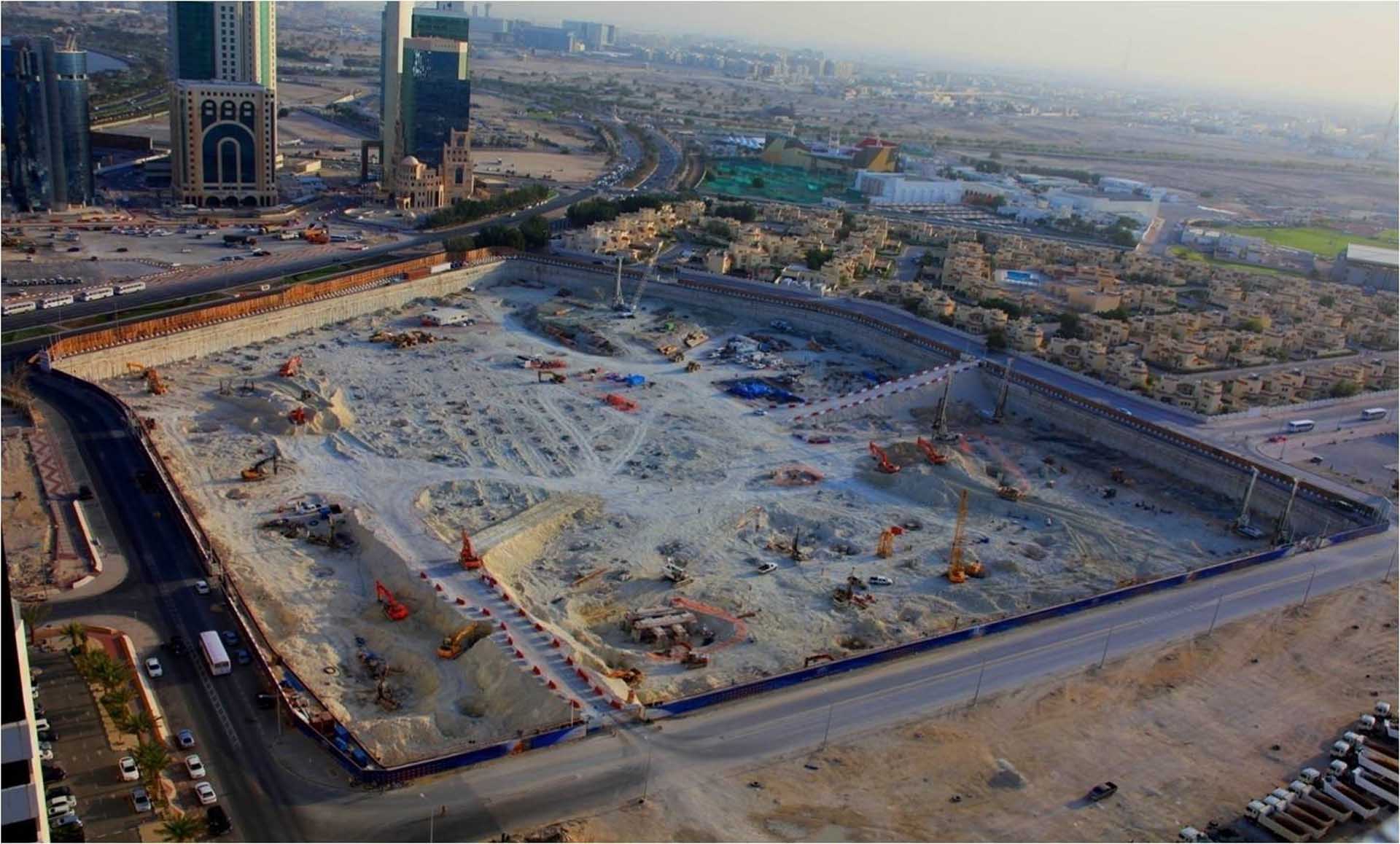 Our first project in Qatar, we certainly began big and quickly established our reputation for excellence and innovation.
Formerly known as the Barwa Financial District, the QP District project consists of nine towers, one hotel and an energy centre.
Situated in the new West Bay business district of the capital, Doha, the QP District is a gigantic commercial development project located on a plot of 7 hectares. With the nine towers mainly consisting of office space, there will be some room for a number of restaurants and shops located on the ground floor, which will be of benefit to the occupants who will be keen to avoid the sky high temperatures during the summer months.
The hotel, whose brand identity remains nameless, will be located at the southern-most point of the site, ensuring that international guests can be located nearby to what will be a centre for Doha's financial sector. Located just to the south-east of the Ezdan Tower, the QPD project occupies a prime position within the West Bay area, allowing both easy accessibility for staff and visitors, as well as some extraordinary views.
In 2008, WJ Groundwater designed, installed and operated its first project in Qatar. The project is a sizeable 250 x 300m excavation, with a total perimeter of 1,100m. The plot is supported by contiguous piles. A deepwell dewatering system was installed around the perimeter of the plot to achieve a general excavation level, and several internal wells were installed for the tower basements.
LOCATION: Qatar, United Arab Emirates
CLIENT: Qatar Petroleum / Barwa
CONSULTANT: KEO International Consultants
MAIN CONTRACTOR: Bouygues-Midma-Al Jaber JV / Swissboring